In recent months the pattern of gradual decline in Tesla's solar deployments gave way to an outright collapse.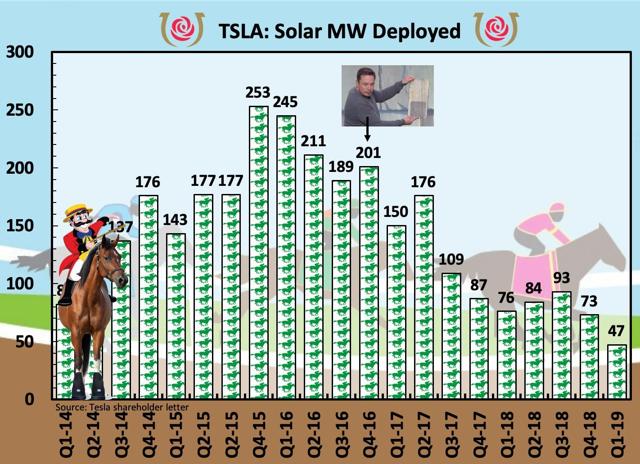 Elon Musk once contended that Tesla's (TSLA) energy generation and storage business might one day dwarf its automotive manufacturing business. That prospect has proven increasingly fanciful with each passing quarter.
We have tracked the declining fortunes of Tesla's solar energy generation division for some time. The company's Q1 earnings report shows that, despite Musk's repeated promises of an imminent ramp-up, the solar energy division has only continued to deteriorate.
By and large, investor attention focuses almost exclusively on Tesla's electric vehicle business. Yet, the slow collapse of the solar division could have serious consequences for the company's finances and its growth narrative.