Perhaps one of the best known phrases regarding the lessons of history is, "Those who do not learn from history are doomed to repeat it." Attempting to "decarbonize" the world economy given the depth of the current economic and political costs of actually doing so is akin to defying gravity.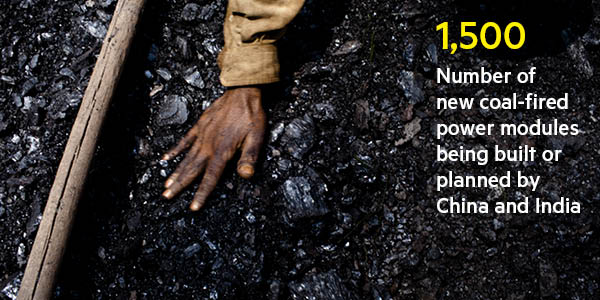 April 22, 2016, also known as "International Mother Earth Day," marks the opening for countries that are parties to the United Nations Framework Convention on Climate Change (UNFCCC) to sign the Paris Climate Agreement.  The Paris Agreement, which notably set forth non-binding greenhouse gas (GHG) emission reduction targets for both developed and developing countries, was adopted at the 21st UNFCCC Conference of the Parties (COP-21) in Paris, France, on December 12, 2015.  For the Paris Agreement to enter into force, 55 countries representing 55 percent of global GHG emissions must first sign, then ratify the agreement.
While it is expected that representatives from roughly 130 countries, including the United States, will meet at the United Nations' headquarters in New York City to sign the Paris Climate Agreement, it is critical that the Obama Administration be held accountable for lessons learned from the fallout of its failed predecessor: the Kyoto Protocol.
Accordingly, this U.S. Senate Committee on Environment and Public Works Majority Staff White Paper provides a detailed response to the Paris Agreement, reflecting on history and lessons from the Kyoto Protocol, the Obama Administration and public should consider, including:
• Kyoto Protocol was similarly considered "historic" with more than 150 countries, including both developed and developing countries, agreed to the protocol at COP-3 in December 1997; however, after an aggressive launch, it took more than seven years until the Protocol was signed then ratified by enough countries for it to enter into force.
• Just because a country signs a UNFCCC agreement does not mean the agreement has any legal effect in the country.  The Clinton Administration signed the Kyoto Protocol in November 1998, more than six months after the agreement opened for signature.  President Clinton never submitted it to U.S. Senate for ratification.  In March 2001, President George W. Bush rejected Kyoto and the U.S. never became a party.
• Countries that have signed and ratified an agreement have the freedom to act in their best interest and withdraw.  For example, Canada who signed Kyoto in 1997 and ratified it in 2002 withdrew in 2011– even in the midst of the first commitment period.
• Uniquely tailored GHG emission targets are not new.  Kyoto included a variety of targets from 7% reductions to 10% increases that were meant to reflect countries' abilities, but was met with mixed compliance as countries eventually developed policies that were good for their citizens and economy, rather than arbitrary GHG targets set by the UN.
• Kyoto was legally binding and countries still failed to comply.  Non-binding targets in the Paris Agreement will not produce any greater confidence that countries will comply.
• Kyoto failed to produce a long-term meaningful approach to address global climate change, and so will the Paris Agreement.  Countries adopting costly GHG-cutting policies under Kyoto's first commitment period devastated their economies and actually increased GHG emissions at a rate faster than the U.S.  Most of these countries have not committed to the second round of Kyoto commitments, which has not even entered into force, and many others have expressed reluctance in joining the Paris Agreement. […]
CONCLUSION
Perhaps one of the best known phrases regarding the lessons of history is, "Those who do not learn from history are doomed to repeat it."  Now that the UNFCCC has been holding negotiations for international climate agreements for over twenty years, there is plenty of history that can be used to predict whether the recent Paris Climate Agreement will achieve the goal, "to intentionally transform the economic development model, for the first time in human history," as stated by former UN Climate Chief Christiana Figueres.
As this EPW Committee Majority Staff White Paper explains, if the past is any indication, countries will or will not reduce emissions based on what is politically and economically feasible regardless of their non-binding INDC promises because of the immense damage draconian cuts in GHG emissions would have on each individual states' population.  Figueres might even agree with that statement and has admitted; "This is probably the most difficult task we have ever given ourselves."  Attempting to "decarbonize" the world economy given the depth of the current economic and political costs of actually doing so is akin to defying gravity.
Countries that have tried to implement the carbon-cutting policies that are being pushed as the solution to climate change and compliance with international climate agreements have yet to upend the economic development model.  Even the EU, an entity that has prided itself as a "leader" on climate change policy for embracing the most stringent targets and policies aimed at "decarbonizing the economy" is starting to brush up against the wall of reality and reassess their priorities.  This is similar to other countries such as Japan, Canada, and Australia who have tried to "do something about" climate change in the past and ended up reversing course due to the harsh impacts of "decarbonization" policies.
So why do officials like President Obama and Figueres continue to promote this approach to solving climate change given the unrealistic chance an international climate agreement will have a serious effect on global temperatures and weather patterns?  There are many incentives at play to further their own legacies and political goals, and they will not be in a position to be held accountable to their current constituencies when the fallout comes from full implementation of the carbon-cutting policies they have advanced.
Serious economic damage has already been incurred upon the U.S. coal industry and the communities they serve in the name of President Obama's "leadership" on climate change— while other countries increase their coal usage.  Attempting to comply with the Paris Agreement has the potential to further harm Americans in all sectors of the economy for little to no impact on the climate.  The American people must understand the dynamics and the hollow promises of Paris Agreement supporters, less they allow these meaningless agreements to gain credibility and cause further damage the American economy and sovereignty.