I have to admit it, I already had written this blog as an epitaph for La Niña. I figured it would be declared dead during NOAA's monthly update on the La Nina/El Nino cycle, which occurs on the second Thursday of each month. Guess I have to save it for May, because La Niña: Still alive! (Although it is apparently on its last legs…)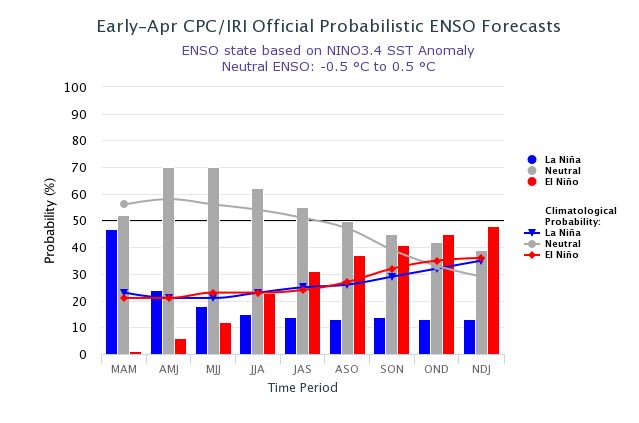 Then again, as we wade through a La Niña-esque second week in a row of cool, rainy weather with another week on tap, maybe it's fairly obvious it's still around.
NOAA forecasters say La Niña continued to weaken, but sea surface temperatures still remained below normal in the Central Pacific Ocean and the atmospheric circulations were still consistent with a weak La Niña.
But forecasters also give a better than 50 percent chance that La Niña will eventually be vanquished this month or in May, leaving us in neutral conditions (neither La Niña nor El Niño) for the summer.