China will have the world's worst problem with ageing solar panels in less than two decades, according to a recent industry estimate.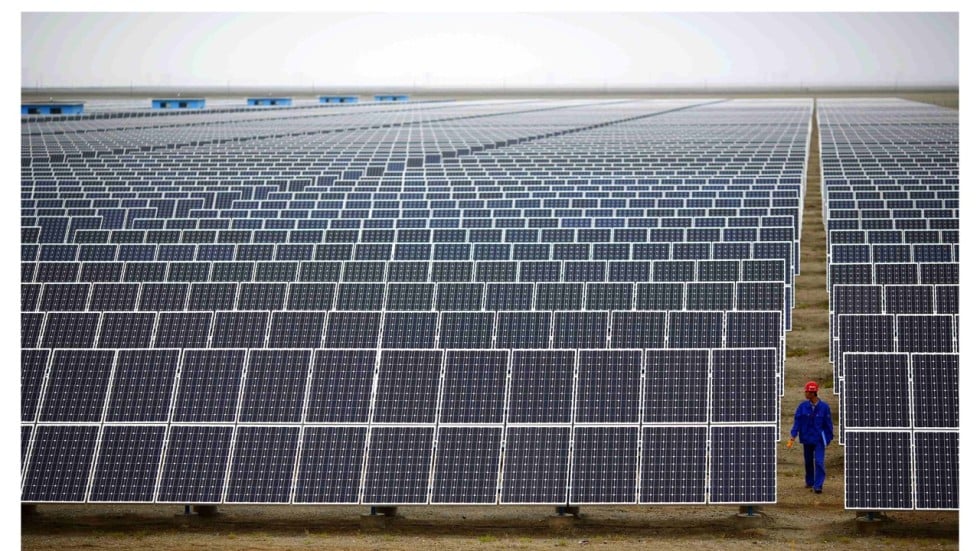 Lu Fang, secretary general of the photovoltaics decision in the China Renewable Energy Society, wrote in an article circulating on mainland social media this month that the country's cumulative capacity of retired panels would reach up to 70 gigawatts (GW) by 2034.
That is three times the scale of the Three Gorges Dam, the world's largest hydropower project, by power production.
By 2050 these waste panels would add up to 20 million tonnes, or 2,000 times the weight of the Eiffel Tower, according to Lu.
"In fair weather, prepare for foul," she warned.
Lu could not be immediately reached for comment. A staff member from the society, which was formerly known as the Chinese Solar Energy Society, confirmed that the figures were in a report presented by Lu at an industrial conference in Xian, Shaanxi in May.
China currently hosts the world's largest number of solar power plants with a total capacity of close to 80GW last year, according to the International Energy Agency. The installation in China is nearly twice the amount of the US.
Nearly half of the nation's total capacity was added last year. Industrial experts have also predicted that new solar farms completed this year will exceed 2016's record, according to Bloomberg.
This neck-breaking pace was driven by government's drive to diversify the country's energy supply structure, which at present relies heavily on fossil fuels such as coal and imported oil.
But the solar plants are relatively short-lived, and the government does not have any retirement plan for them yet.
A panel's lifespan ranges from 20 to 30 years, depending on the environment in which they are used, according to the US Department of Energy. High temperatures can accelerate the ageing process for solar cells, while other negative factors – such as the weight of snow or dust storms – could cause material fatigue on the surface and internal electric circuits, gradually reducing the panel's power output.
Tian Min, general manager of Nanjing Fangrun Materials, a recycling company in Jiangsu province that collects retired solar panels, said the solar power industry was a ticking time bomb.
"It will explode with full force in two or three decades and wreck the environment, if the estimate is correct," he said.