City's €6bn Mose barriers to protect against high tides unfinished after 15 years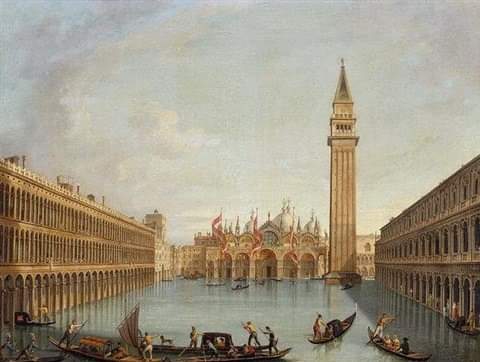 "We don't know when we will reopen. Thank you, Mose!" reads the sign pinned to the door of Pasticceria Rizzardini, a small bakery and coffee shop in the San Polo area of Venice.
Established in 1742, the shop has survived many floods; a faded list of the highest records is etched by the door. But Monday night's deluge, the worst since 1966, and the subsequent acqua alta, or high tide, on Wednesday and Thursday have severely damaged the premises. Another high tide, estimated at 1.45 metres, is forecast for Friday.
Politicians blame the floods on climate change, but Marta Garlato, whose family have owned Rizzardini since the early 1980s, and other Venetians also point to human error. Many are enraged about the authorities' failure to complete the €6bn (£5.1bn) Mose project – a series of floodgates designed in 1984 to protect the city from high tides but still not in operation.
"There's a lot of damage and people are feeling very angry and also very worried," Garlato said. "Things could have been done to limit situations like this – there have been potential solutions that were never even considered. Evidently, they don't really think of us."