The United States urged developing countries on Thursday to ease objections to a world deal on climate change as deadlines loomed at a 12-day UN meeting in Lima.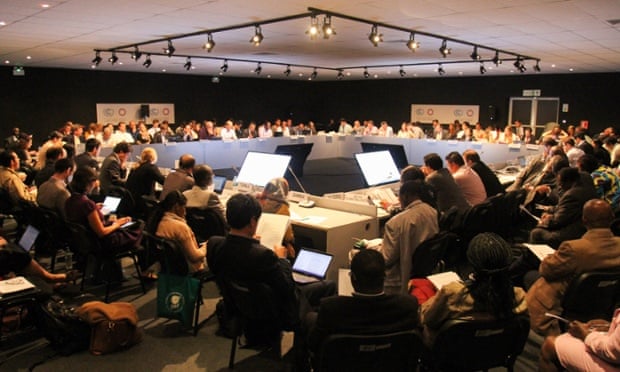 The talks, meant to pave the way to a landmark pact in Paris next year, are scheduled to conclude on Friday, but delegates reported deadlock and a souring mood as the final day neared.
In a speech touching on one of the thorniest issues, US Secretary of State John Kerry called on developing nations to understand they too had to curb carbon emissions even if they felt it was unfair.
"I know the discussions can be tense and decisions are difficult and I know how angry some people are about the predicament they've been put in by big nations that have benefited from industrialisation for a long period of time," Kerry said.